As birthplace of The United States, Philadelphia is a city rich with history. But did you also know that Philly is home to America's oldest continuously running candy shop?
For over a century and a half, Shane Confectionery has artfully produced thousands of delicious candies by hand right here in Philadelphia. Who better to team up with in creating an exclusive chocolate bar commemorating the Philadelphia Museum of Art, and celebrating the re-opening of our historic North Entrance? While our Merchandising Team is always excited to partner with local businesses to develop exclusive products for the Museum, we were especially excited to learn about Shane's chocolate making process and of course, sample their craft!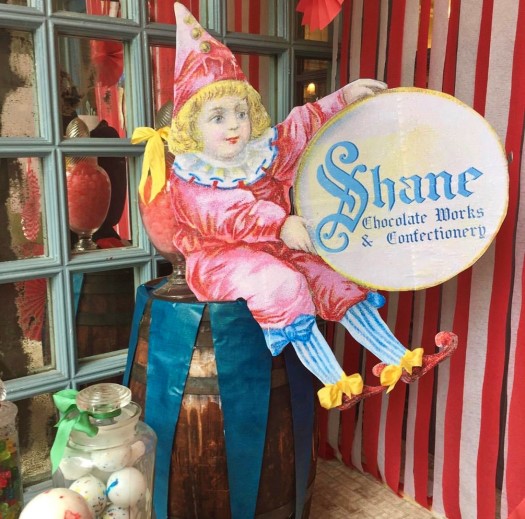 We visited Shane's charming Market Street Store for a tour by Head Chocolate Maker Kevin Paschall who was given the challenge to create a bar that would reflect the museum's heritage as the city's cultural center since 1928. After the very difficult job of deciding on which chocolate base to use (we went with a dark-milk chocolate blend of 55% cacao with a slight caramelized flavor) we thought it only fitting to mix in some local flavor provided by extra crunchy hand-twisted pretzels from Shuey's in Lebanon, PA. Finished with a dusting of flake sea salt, each bar is hand-crafted from bean to bar by Shane Chocolate Works using original equipment and antique style molds to honor the tradition and techniques of Philadelphia's historic candy makers.
In dreaming up a wrapper worthy of this very special bar, and to honor the heritage of the museum's c.1928 architecture, Shane designer Pavia Burroughs thoughtfully interpreted design elements from the building's iconic columns as well as the rich colors which grace our capitals.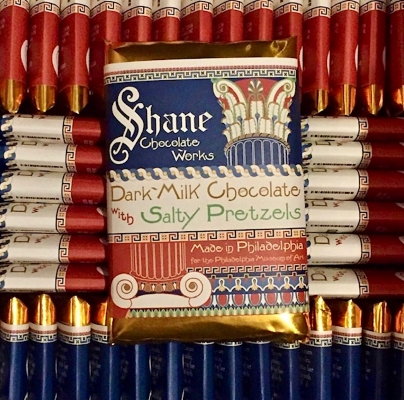 Finished in antique gold foil, these truly local craft chocolate bars are sold exclusively through the Philadelphia Museum of Art stores, as well as Shane Confectionery, where a portion of proceeds from each bar sold will go towards supporting the museum's mission.
Get a taste HERE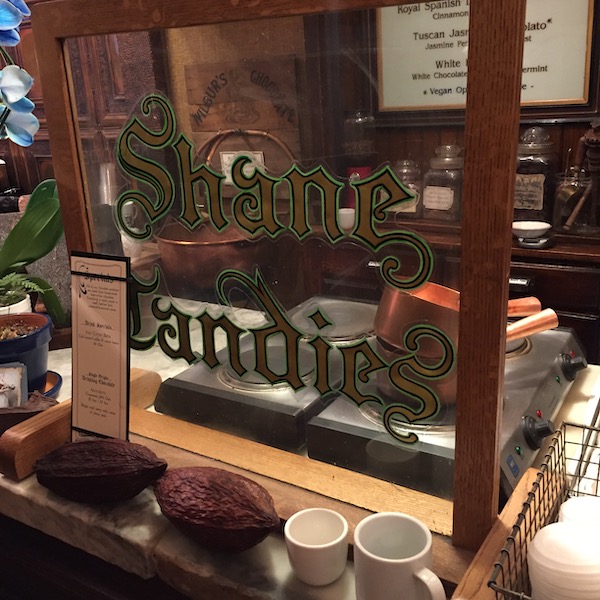 Recent Posts
This Small Business Saturday get to know Peyton Flynn of Cloud 9 Clay. Peyton's focus with Clo …

We chatted with Liz Baill, Collections Interpreter for Youth and Families, to learn how inspir …

We virtually caught up with Ana Thorne to chat about her latest collaboration with PMA and her st …