This Small Business Saturday get to know Peyton Flynn of Cloud 9 Clay. Peyton's focus with Cloud 9 Clay is to create pieces that draw from her travels and photography while upholding a standard of quality that can be used and cherished for a lifetime.
We caught up with Peyton and discussed the inception of Cloud 9 Clay, her creative process, and why she's inspired by other Philly artists.
---
Tell us about your background and how that has developed into your current practice.
Growing up, I always knew that I had a creative energy that not all kids had, and always loved getting my hands into any crafty projects. I was first exposed to ceramics in high school, and immediately became obsessed with the process. I loved the feeling of making objects that could be used, and held, and cherished. Things clicked for me in a way that they hadn't before with two dimensional mediums. In the often-overwhelming high school environment, working with clay was like my therapy, so I signed up for classes every year until I graduated and continued to learn as much as I could. Over the years, I continued to take ceramics classes and continued to grow more obsessed with the craft. In 2018, I finally invested in my own equipment and studio space. Once I had that freedom, it felt like the possibilities were endless! Now, I still work out of the same space in Philadelphia and continue to hone my skills every day.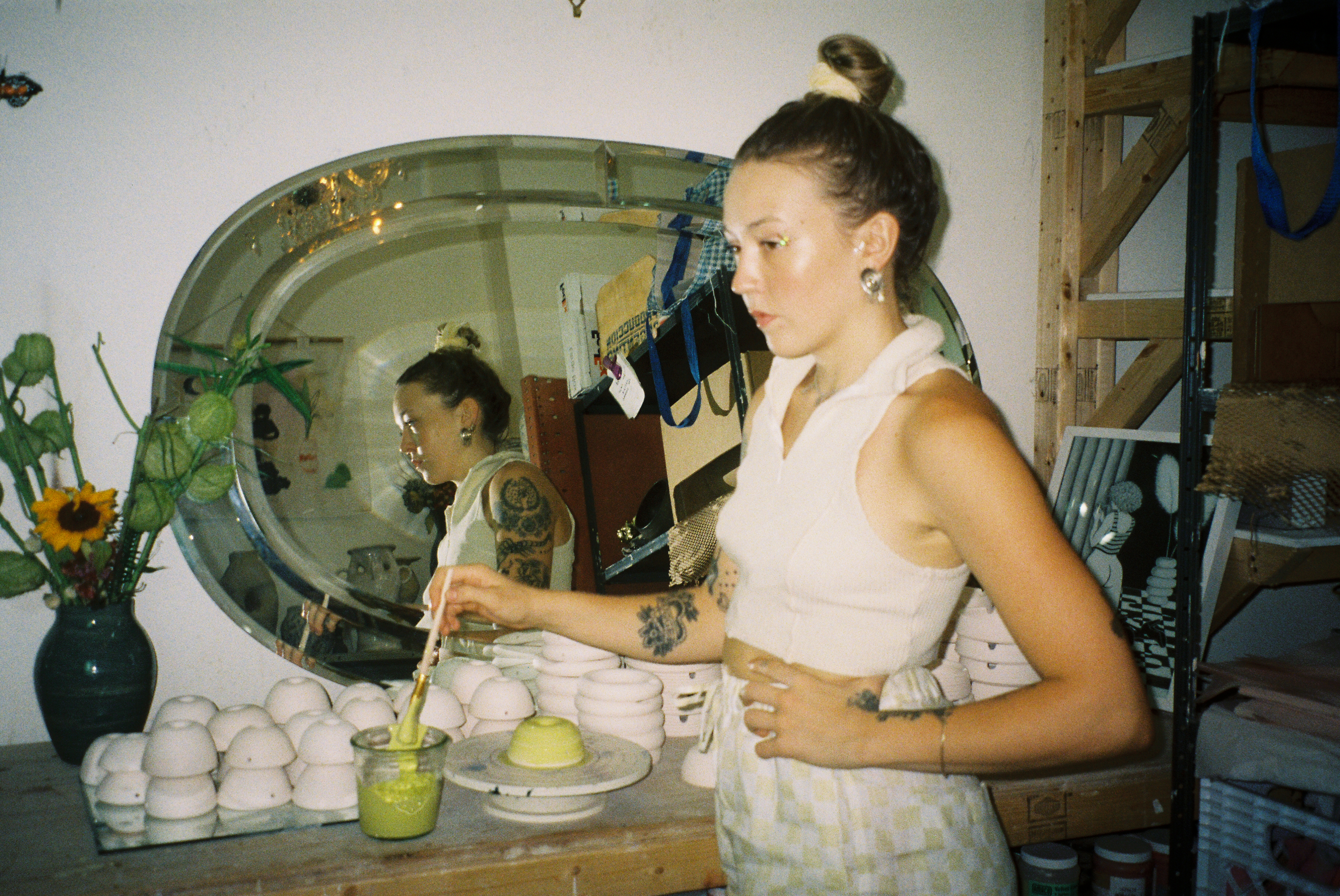 What are your influences (artistic or otherwise)?
I love seeing the creative network in Philadelphia continue to grow. There are so many talented people in our community working with different mediums and backgrounds who influence me and encourage me to keep creating. I try to surround myself with those people and always talk about our dreams and visions for the future! The prospect of traveling again someday is a big inspiration and encourages me to keep working hard now. I am always inspired by nature and fresh air, time with friends, and little things I see day to day walking and driving around the city.
How do current artistic trends inform your practice?
I try not to play into trends too much, but I think there is opportunity in keeping up with certain trends, too. I like to pay attention to colors that are having a moment in fashion and interior design so that people may find pieces in my collection that feel like they fit into their homes and rituals. I want my work to feel timeless, but also try to keep things fun!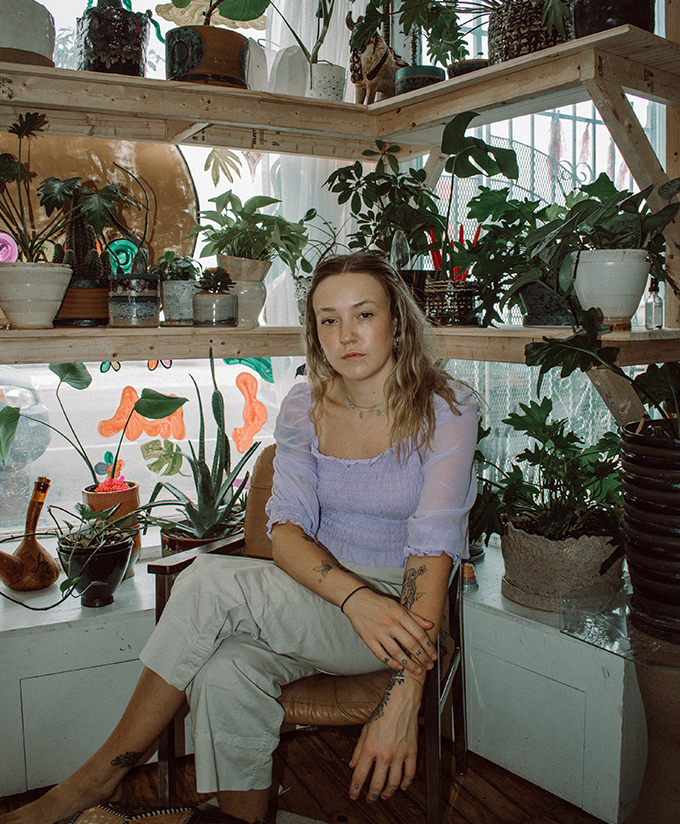 Who are some contemporary artists that you look up to?
Some ceramic artists I look up to are Nicolette Johnson, Simone Bodmer-Turner, Kerryn Levy, Emily Mullin, Lydia Johnson, and Sean Forest Roberts... the list goes on, but I love when I see other ceramic artists making work that is way over my head. I have to pause and really think about what their process could have been.
Click here to shop Cloud 9 Clay and other Philly artists. Don't forget to treat yourself, too.
Recent Posts
This Small Business Saturday get to know Peyton Flynn of Cloud 9 Clay. Peyton's focus with Clo …

We chatted with Liz Baill, Collections Interpreter for Youth and Families, to learn how inspir …

We virtually caught up with Ana Thorne to chat about her latest collaboration with PMA and her st …